"How to Create your Dream Gallery Wall"  
Gallery walls are often thought to be a thing of the past, due to the impression being somewhat customary in value and traditional. Lately, the growing trend that cycles gallery walls to the hip and modern standards of the 20th century are now in-demand than ever before. 
Who wouldn't want a collection of their framed artwork, photographs, and personal memorabilia displayed? 
Well, you're in luck today! Read as we walk you through on How to Create your Dream Gallary Well, be sure to be informed with our tips and tricks. You'll definitely be then excited to start your dream gallery wall after reading this! 
Let's start first by defining what a gallery wall is and how it helps your place's ambient vibe, plus a bit of history to go along with it. It's often perceived as a rich and famous practice, as early as the 17th century. Royal families are always seen to showcase memorabilia, historical figurines, jewelry, and treasures in their homes. This then inspired museums on how they could arrange and display all their historical figurines for pubic attraction. Not soon after, people started following as well. Hanging, compiling, and displaying different items on their wall, bringing sentimental awareness. You may even say that these people use their gallery wall as an extension of expressing themselves, ultimately adding character and personality in their home's overall aesthetic vibe. The only limit would be your imagination, an endless array of options, and arrangements only till it satisfies the eyes.
Before you jump into hanging and displaying anything, you want on your wall. You'll have to consider what you're actually going through a theme and how it will both complement both your home and personal taste. Whatever the case, all of it leads to having your personalized dream gallery wall!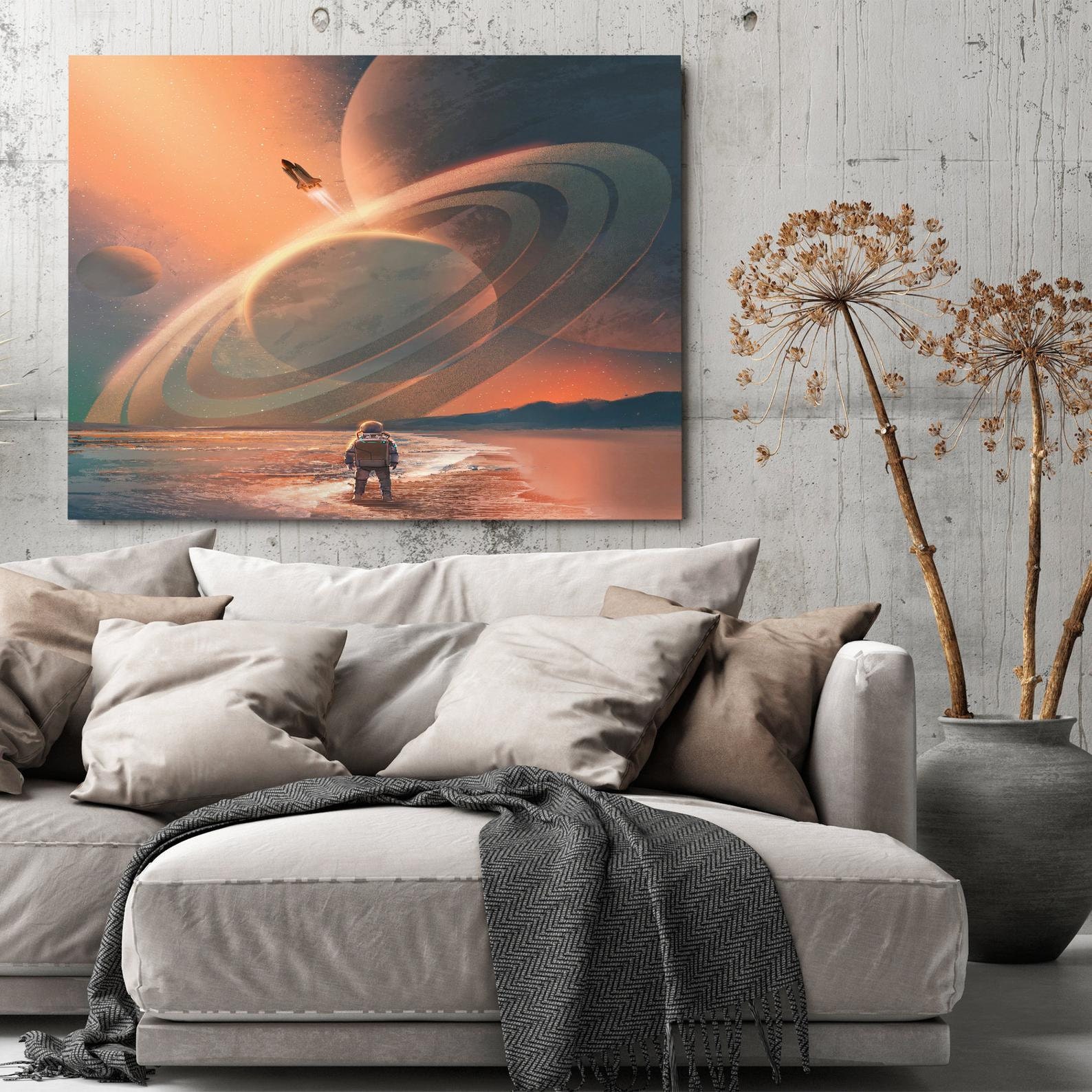 Foundational Themes 
Consider this as your first step or building blocks as you lay out your plans to arrange your gallery wall. Yes, this is definitely one of the exciting things when starting things out. I bet you already have several themes in mind that you'd like to incorporate and follow right away. That's when your imagination is limitless, but here's the thing! Gathering your thoughts and considering several factors whether or not the type of theme you wish to do would actually be fit both for you and your home overall. 
Weigh your options
While there would be a wide array of options to choose from, establish what you plan in bringing to your home. Achieving consistency with what you're about to showcase is beneficial in the long run. Helping you narrow down on what would be available and aesthetically pleasing. 
What's your color
This is crucial in finding aesthetic balance in your gallery wall's overall appeal. Choose whether you'd want it to be all of the same colors, variety, or even in-contrast. Choosing the right color with what works best is fun since you play around with how loud or subtle your gallery wall's expression is.  
Quality Materials
Quality assurance comes to importance when considering the longevity and durability of a product, given that gallery walls are stationary in nature. You'd want to consider your money's worth when gathering the proper materials needed. There has also been a recent trend in using eco-friendly alternatives. Many of these options, such as frames made out bamboo shoots, recycled plastic, or metal. Eventually adding a different point of view if you wish to do so.  
Work with what you have 
It's always fun to daydream, having that spacious area to work with. Unfortunately, not everyone is given such physical, artistic freedom. Hence most of us have to do with what we're given. The sizes of your frames and the gaps between is more important than you'd think. You'll see how proper arrangement could make a huge difference with your gallery wall, so make sure you don't overlook it. 
 Visionary expectations
As gallery walls continue to gain attraction and thrive on being a trend. One of the most incredible ways is to continue to be updated with all the happening and popular things people are into. A great way to crowdsource would be through checking your local boutiques, coffee shops, and gift shops. These places are commercially inclined to please their market's demand. Give the impression of sophistication by expressing your personalized style and character by showcasing your gallery wall. One of the greatest reasons why gallery walls are famous is because everyone and anyone can practically create their own. Resourcefulness plays a significant factor since you can set up your layout, create your own frames, and display to impress. The keynotes are to achieve balance, symmetry, and peace. Only by then will you call it your own unique gallery wall.